York Region, Ontario on TransCanadaHighway.com
Why Visit the York Region?
York Region is everything between Toronto's Steeles Avenue north to Barrie & Lake Simcoe. It encompasses vibrant bedroom communities and shopping, Canadian art history at the McMichael Gallery, youthful recreation at Canada's Wonderland, farming around the Holland Marsh, and lakefront recreation around Georgina.

The York Region is strategically located just north of Canada's major consumer and industrial market, the "Golden Horseshoe" of Ontario. It sits on the northern edge of the Greater Toronto Area (GTA), only an hour from the U.S. border. The York Region is that area directly north of Toronto's Steeles Avenue north to Lake Simcoe.


The Indian portage route from Lake Ontario to Lake Huron via the Humber and the Holland Rivers became known as the Toronto Carrying-Place Trail. During the War on 1812 a Settlement Road was built to help with the defence of the Upper Great Lakes from American attack, and Richmond Hill grew as a stagecoach stop on Yonge Street between Toronto and Holland Landing.

By the 1850s, the railways connected the area's farmers, resources and factories with markets in Toronto and beyond. In teh 1900s, the Automobile made the region a vacation destination for now-mobile Torontonians, and later made it a bedroom community for the ever expanding Toronto.


Formed in 1974, The York Region includes a number of cities and towns and has a population of 850,000 residents (2003) from various countries and cultures from around the world.

Approximately half the regions's 25,000 businesses are in the manufacturing, product distribution or corporate sectors. York Region ranks as the fourth largest head office centre in the country. The strongest business sectors in York Region are pharmaceuticals, electronics, computer, chemical and transportation (automotive) parts and equipment.
Trans-Canada Highway History
York Region Accommodation & Attractions
Here are a featured SAMPLING of hotels, motels, long-term accommodation, vacation rentals, lodges and campgrounds. For a complete (and searchable listing) use the red SEARCH feature at right.
Accommodations Directory Listings
Here are some of the hotels, motels, campgrounds, and lodges/cottages to be found along the Trans Canada Highway:

Directory Search

York Region Accommodations
Staybridge Suites Hotel By Holiday Inn
Located close to major highways: 407, 404, 7, 401 and 400. Close to Markham busineses and Vaughan Mills Mall. Complimentary weekday shuttle within 6km radius. Indoor heated pool, 2 propane grills in courtyard. Sundowner evening reception

More Info


York Region Accommodations
Comfort Inn Newmarket
The newly renovated Comfort Inn Newmarket hotel is conveniently located near Southlake Regional Health Centre, the York Region government headquarters and Wonderland theme park.

More Info


York Region Accommodations
Trout Water Family Camping Ltd
We are a rural Campground and Trailer Park,located on Highway 7 between Highway 12 and Simcoe St. (Durham Region 2). The campground was established in 1974 and is now owned and operated by Sam. Canoes, Kayaks and Pedal boats for rent.

More Info


York Region Accommodations
Cedar Beach Park & Trailer Sales
Come spend the season with us and be a part of an RV Camping family that has been operating since 1929! We also offer short stay camping that can accommodate your vacation for any length of time in either a tent, tent trailer or RV

More Info


York Region Accommodations
Best Western Voyageur Place Hotel
Each of the 97 well-appointed, tastefully decorated rooms features free high-speed internet, cable satellite television, king size beds, upgraded amenities. Free access to Persechini's fitness Centre and Squash Complex, located behind the hotel.

More Info


More Nights...
More places to stay in York Region
TransCanadaHighway.com has lots of hotels,mnotels, beds & breakfast, long-term accommoodtion, and comprgrounds to choose form in and around York Region.

More Info


Attractions Directory Listings
Here are some of the attractions, museums, historical sites, and sports activities to be found along the Trans Canada Highway:

Directory Search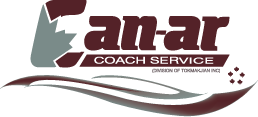 York Region Travel & Attractions
Can-ar Coach Service
For over 40 years Can-Ar provides Motor coach and bus transportation for group travel and local transit in Toronto, Niagara Falls, Peterborough, Haliburton and throughout Southern Ontario Canada. To get more information Visit online.

More Info


York Region Travel & Attractions
The Highlands Golf Club
This David Moote-designed course opened in the late 1980's, and features rolling terrain with generous fairways and well-guarded greens with upgraded bunkers. A recent renovation and upgrade has completed its original links-style design. In

More Info


York Region Travel & Attractions
Melrose Limousine
We offer you with numerous limousine services, which incorporate auto benefits in Aurora and Newmarket, browsing an extensive rundown of limo armada that you can look over in Newmarket and Aurora.

More Info


York Region Travel & Attractions
Uplands Golf Club
Uplands first opened in 1922 as an eighteen hole Stanley Thompson-designed private course, though by 1990, urban sprawl reduced it to a 9 hole inner city course.

More Info


York Region Travel & Attractions
Cachet Travel
At Cachet Travel we do several things well, but when it comes to travel accommodations we like to toot our own horn, We think we do travel accommodations best!

More Info


More Attractions...
Things to see & do in York Region
TransCanadaHighway.com has lots of attractions, festivals, tours, and things to see & do in and around York Region.

More Info


Add Your Free Listing, if you're not listed
If your local area business is not already here or in the FoundLocally.com directory (try the SEARCH box at the top), and you would like to be featured (randomly), add yourself to the Free Listings!

Be found on FoundLocally.com AND TransCanadaHighway

Add Free Listing