York Region, Ontario on TransCanadaHighway.com
Why Visit the York Region?
York Region is everything between Toronto's Steeles Avenue north to Barrie & Lake Simcoe. It encompasses vibrant bedroom communities and shopping, Canadian art history at the McMichael Gallery, youthful recreation at Canada's Wonderland, farming around the Holland Marsh, and lakefront recreation around Georgina.

The York Region is strategically located just north of Canada's major consumer and industrial market, the "Golden Horseshoe" of Ontario. It sits on the northern edge of the Greater Toronto Area (GTA), only an hour from the U.S. border. The York Region is that area directly north of Toronto's Steeles Avenue north to Lake Simcoe.


The Indian portage route from Lake Ontario to Lake Huron via the Humber and the Holland Rivers became known as the Toronto Carrying-Place Trail. During the War on 1812 a Settlement Road was built to help with the defence of the Upper Great Lakes from American attack, and Richmond Hill grew as a stagecoach stop on Yonge Street between Toronto and Holland Landing.

By the 1850s, the railways connected the area's farmers, resources and factories with markets in Toronto and beyond. In teh 1900s, the Automobile made the region a vacation destination for now-mobile Torontonians, and later made it a bedroom community for the ever expanding Toronto.


Formed in 1974, The York Region includes a number of cities and towns and has a population of 850,000 residents (2003) from various countries and cultures from around the world.

Approximately half the regions's 25,000 businesses are in the manufacturing, product distribution or corporate sectors. York Region ranks as the fourth largest head office centre in the country. The strongest business sectors in York Region are pharmaceuticals, electronics, computer, chemical and transportation (automotive) parts and equipment.
Trans-Canada Highway History
York Region Accommodation & Attractions
Here are a featured SAMPLING of hotels, motels, long-term accommodation, vacation rentals, lodges and campgrounds. For a complete (and searchable listing) use the red SEARCH feature at right.
Accommodations Directory Listings
Here are some of the hotels, motels, campgrounds, and lodges/cottages to be found along the Trans Canada Highway:

Directory Search

York Region Accommodations
Delta Markham
This 16 story, 204 bedroom full service property in the heart of Markham's "Silicon Valley North" has a bright spacious lobby and complete banquet / conferencecenter

More Info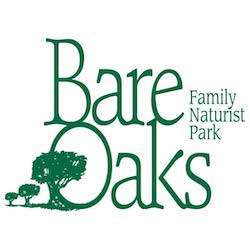 York Region Accommodations
Bare Oaks Family Naturist Park
Year-round naturist (nudist) park north of Toronto. Traditional naturism (nudism) for the entire family in a modern setting. Extensive recreational facilities. Day use or overnight. (camping, guest rooms, and cabins) Visitors welcome.

More Info


York Region Accommodations
Layzee Acres Park & RV Sales
On the beautiful shores of Lake Dalrymple offering the perfect family getaway. With over nine hundred feet of shoreline, Layzee Acres Campground features a sandy beach, lakeside recreation and docking facilities.

More Info


York Region Accommodations
Best Western Voyageur Place Hotel
Each of the 97 well-appointed, tastefully decorated rooms features free high-speed internet, cable satellite television, king size beds, upgraded amenities. Free access to Persechini's fitness Centre and Squash Complex, located behind the hotel.

More Info


York Region Accommodations
Ponderosa Campground
A Popular Toronto Area Camping Facility for Over 30 Years. Since that time, we have built our Campground by offering good, clean facilities, a friendly atmosphere, a good Recreation Program and a clean and safe environment. While the Campgr

More Info


More Nights...
More places to stay in York Region
TransCanadaHighway.com has lots of hotels,mnotels, beds & breakfast, long-term accommoodtion, and comprgrounds to choose form in and around York Region.

More Info


Attractions Directory Listings
Here are some of the attractions, museums, historical sites, and sports activities to be found along the Trans Canada Highway:

Directory Search

York Region Travel & Attractions
The Country Club
In the rolling hills of the Humber Valley, The Country Club opened in 1965 with the East and West 18-hole championship courses designed by acclaimed Canadian architect Howard Watson. The holes were later fine-tuned by Arthur Hills, Arnold P

More Info


York Region Travel & Attractions
Hertz Rent A Car
Great cars. Great rates. Great Srvice. Hertz is the preferred car rental company of CAA. Free customer pickup & return, Unlimited km rates. One-way rentals. daily, weekly, weekend rates.

More Info


York Region Travel & Attractions
Machining Design Associated Ltd
Machining Design Associated Ltd. is a CNC Machining and Machine Shop producing high-quality custom metal parts and sub-assemblies to customer specifications.

More Info


York Region Travel & Attractions
Rouge River Brewing Company
We are very excited to be Markham's first craft brewery. You can expect hop forward American-style ales, American-style Sour beers, as well as Belgian Farmhouse-style ales,

More Info


York Region Travel & Attractions
YYZ Corporate Travel Department
YYZ Travel Group Is A Registered Agency With The Travel Industry Council Of Ontario (TICO) Under Ontario Registration #04332359.

More Info


More Attractions...
Things to see & do in York Region
TransCanadaHighway.com has lots of attractions, festivals, tours, and things to see & do in and around York Region.

More Info


Add Your Free Listing, if you're not listed
If your local area business is not already here or in the FoundLocally.com directory (try the SEARCH box at the top), and you would like to be featured (randomly), add yourself to the Free Listings!

Be found on FoundLocally.com AND TransCanadaHighway

Add Free Listing